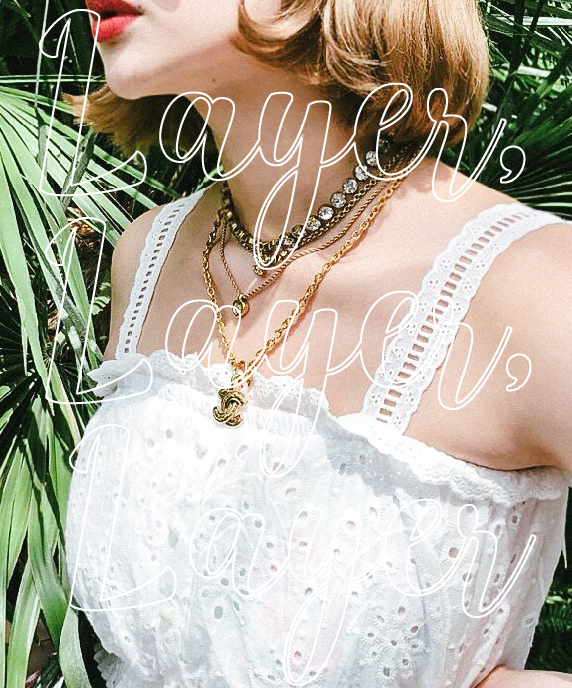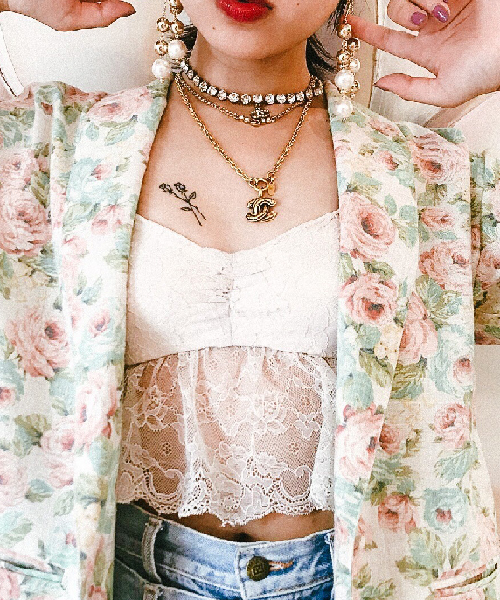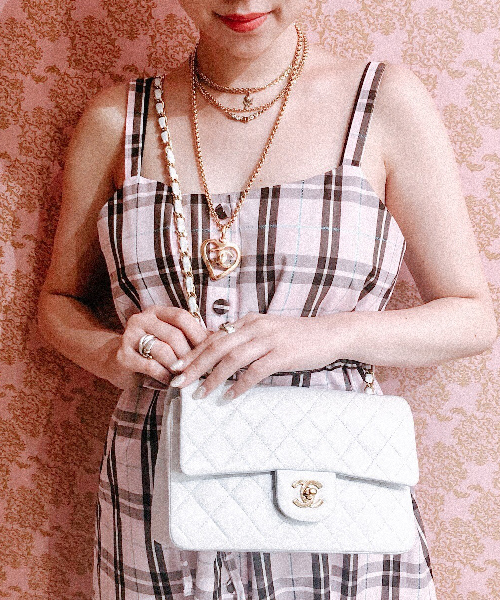 Short length is best choice for casual style
How about layering chocker which is fitted around neck
and short length necklace if you don't weare long length necklace.
You can create the stylish and funky style.


Master the balance for length and volume!
You can create dramatic neck with mixing long and short length necklace for dress-up day.
The important point of balance layering is to mix well with length and volume!


・Long length necklace:
Big pendant design
→Short length:
Simple and delicate design

・Long length:
Chain style wih simple design
→Short length:
Gorgeous chocker with rhinestone
or logo charm necklace