To express our gratitude to everyone
who has always supported
VINTAGE QOO TOKYO,
we have prepared a special event using the words
"9" 【kuu】and "QOO"【kuu】.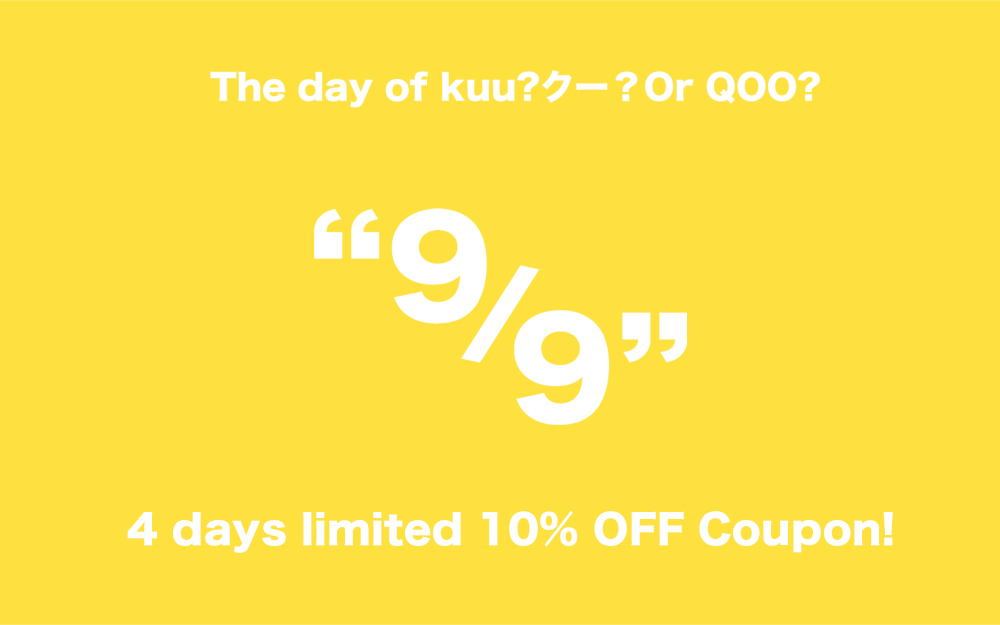 4 days limited
10%OFF coupon

Coupon code:NINEQOO

9/9(Fri)0:00〜
9/12(Mon)23:59(JST)

*Items over 1,000,000yen are not eligible
Thanks to all of you who have supported us so far,
we were able to celebrate the 10th anniversary.
If you come cross a one-of-a-kind item
that attracts your heart,
please take advantage of this event and consider it
as soon as possible!
> Go to find your favorite now! <

※Other coupons and discounts
cannot be used together

※Please note that we cannot keep any items
since our items are one of a kind

※Frequently asked questions
> Click here <

※Customers who haven't recieved emails
or replies from us
> Click here <

VINTAGE QOO TOKYO