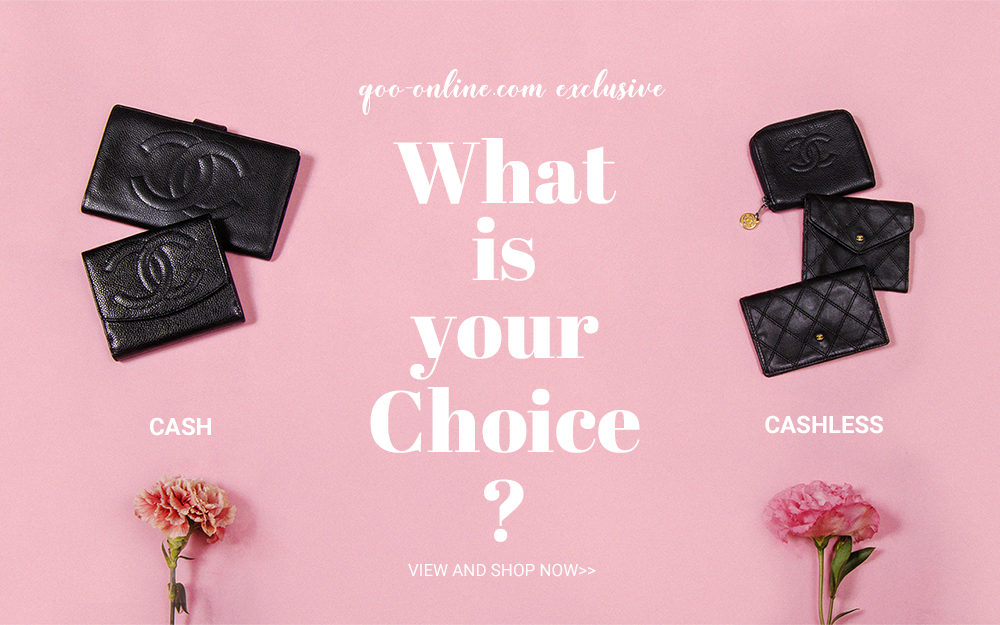 Many people consider a new wallet at new year.
If not, when?
An appropriate time is not an easy choice.
Instead of cash, credit card and e-payment are more and more popular around the world.
Along with the increasing of tax and consumption rebate of credit card in Japan,
The widespread cashless wave is arriving.
Cash team or cashless team,
Which team are you in?
Some people who used to cash payment are trun to cashless payment.
We put forward a project which suitable for both kinds of people.

There is a chance to get LUCKY TICKET
in the purchased wallet.
LUCKY TICKET
5%OFF coupon for 14 lucky people
15%OFF coupon for 6 luckiest people




※The coupon is expired on 31/07/2019.
Only can be used with purchase over 30,000yen.
Encounter your wonderful future wallet here.
※Only 20 LUCKY TICKET is available

※The coupon can be used only for the purchase on online store
and cannot be used in the store.

※Cannot be combined with other coupon.
VINTAGE QOO TOKYO ECommerce Team