We have an important announcement
to our valued customers.
We've made the decision to close down our shop
VINTAGE QOO TOKYO Omotesando,
and our sister store
pour Mademoiselle (in Osaka)
in December 2020.
They will be closed but
we will keep running our online store.


And we are making our showroom now.
We will define VINTAGE QOO TOKYO's concept more
in the new showroom,
and we will make efforts to make our customers
enjoy vintage shopping at our store.
We hope you'll be looking forward to it.
#SUENAGAQOO
#TSUDUQOO
#YOROSHIQOO
Therefore,
we starts closing down sale from November 23rd.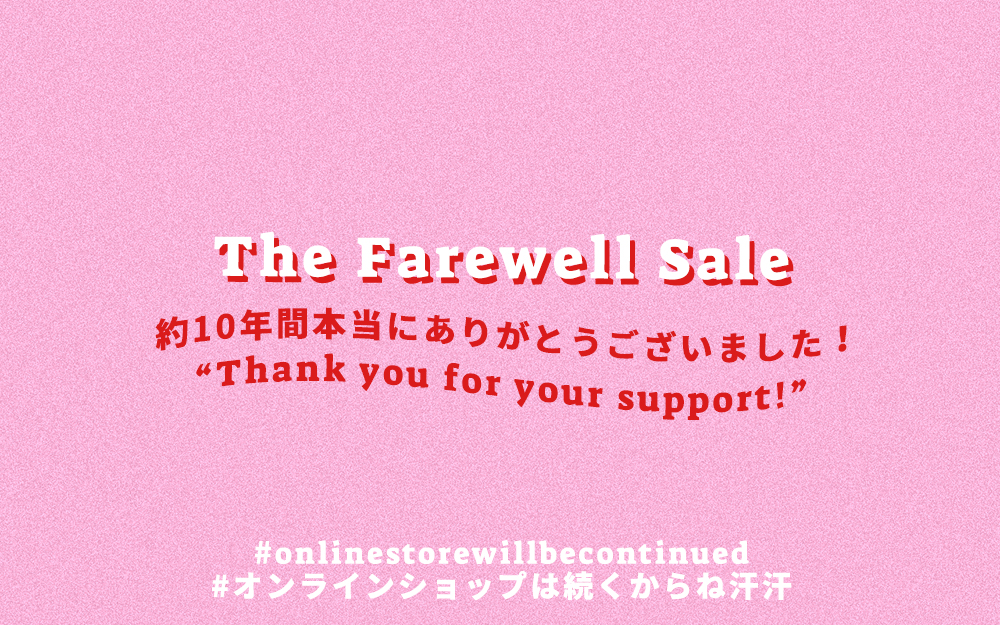 CLOSING DOWN SALE
Brand items 10~30%OFF
Furniture, interior goods, clothing 50%OFF

Last day (and ends the sale) of each stores are different.
Please kindly check below.

VINTAGE QOO TOKYO Omotesando
Until December 6th (Sun.) 2020

Pour Mademoiselle (sister store in Osaka)
Until December 28th (Mon.) 2020

We will give a novelty gift to all customers
who make purchase at the store or online store.
> 
Find your favorite item
 <
Please come visit our store if possible,
※To avoid to have many people in the store
for infection prevention,
one staff can deal with only one group of customers.

Store staffs wear a mask
and disinfect hands.

We would like to ask customers
to wear a mask and check temperatures
when you visit our store
to make your shopping safe and fun.
Thank you for your understanding.



We truly thank you from the bottom of our heart
for your patronage over the years.

We will try our best to
make your shopping fun at our store,
and we would appreciate your continued support.

We hope this coronavirus situation will end soon.


VINTAGE QOO TOKYO E-commerce section