Thank you for your support to
VINTAGE QOO TOKYO online store
"ichi-ryuu-man-bai day"
the most desirable days
to start new things.
It is said that more fortune
and more benefits can be anticipated.
The meaning of
ichi-ryuu-man-bai day is
that you can get hundreds of times harvest
from a grain of seed.
So it's believed many benefits
are received from very little.
It's a good day to start a business,
have your new car delivered,
buy or start using a new wallet,
buy a lottery ticket and so on.

We are offering the special coupon
for such a special day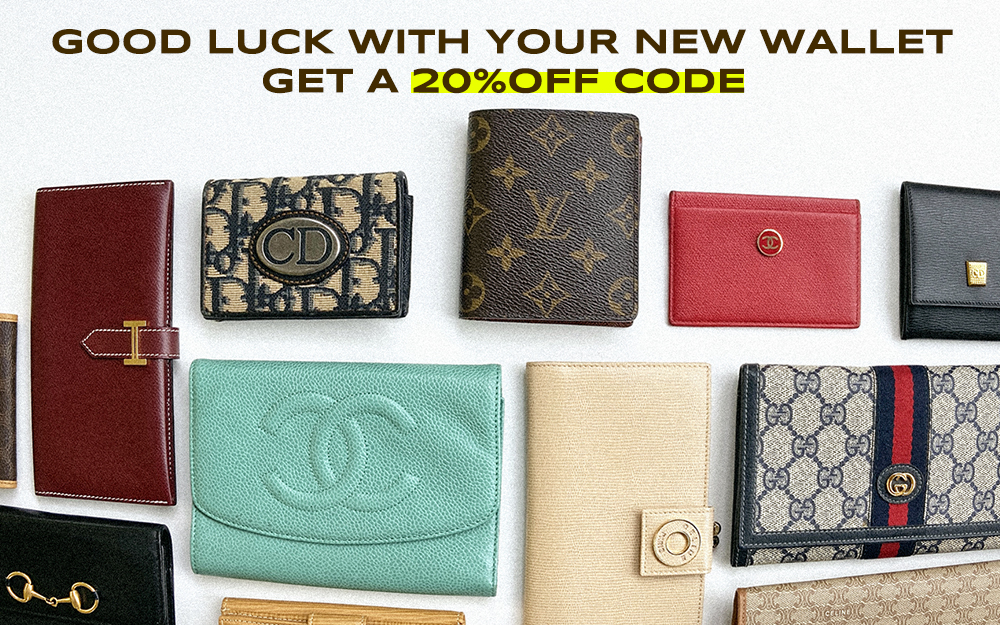 【 ichi-ryuu-man-bai day】
Only for 5days
SMALL LEATHER GOODS
20%OFF Coupon

Offer period
Until 6/22(Wed)11:59pm(JST)

20%OFF Coupon Code:
GOOD LUCK
This is a special coupon
for a limited time that can be used
only for small leather items
such as wallets, card cases,
and pouches.
Don' miss this chance!

> Check the applicable items now  <
※Other coupons and discounts
cannot be used together

※Please note that we cannot keep any items
since our items are one of a kind

※Frequently asked questions
> Click here <

※Customers who haven't recieved emails
or replies from us
> Click here <