Thank you for your support
to VINTAGE QOO TOKYO
online store


INTERNATIONAL WOMEN'S DAY
Every March 8th is #International woman's day.

IDW was established in 1975
by United Nation
after protestes against
for women's suffrage.
Achieve gender equality
as outlined in Goal 5 of the #SDGs


VINTAGE QOO TOKYO will continue
to raise awareness of #IDW
to dispel stereotypes
about women deeply rooted
in business and lifestyle.


INTERNATIONAL WOMEN'S DAY
Free shipping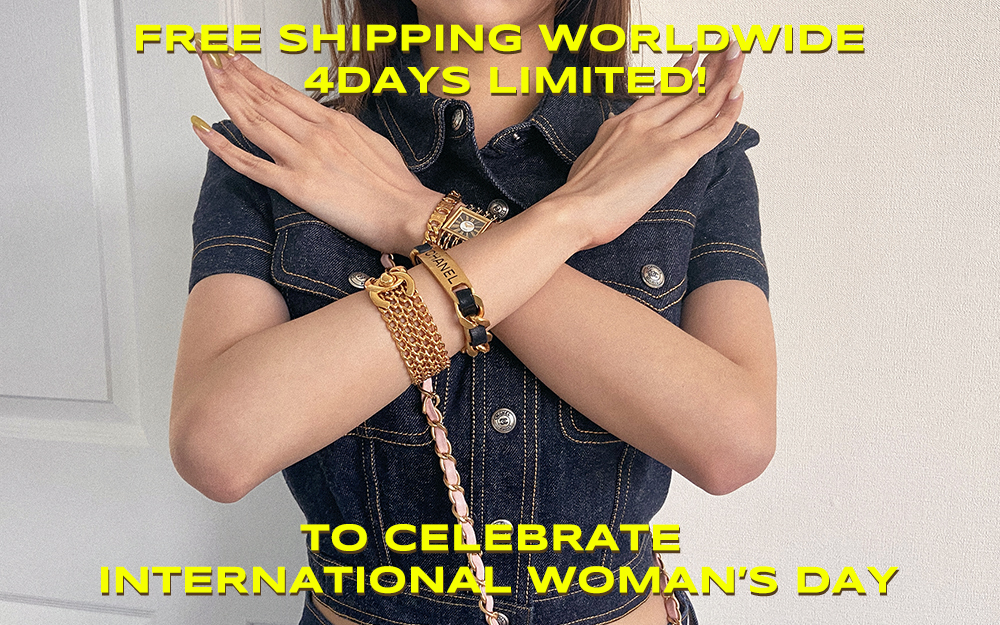 To celabrate#IWD
(International woman's day),
We are offering free shipping
for 4days limited
until March 8th.
Until March 8th 23:59(JST)
※Subjected to the purchase
over 80,000yen
※This offer only applies
when you choose EMS
for delivery courier.
If EMS service to your country
is suspended,
please choose DHL.
We will contact you and refund later
If you come across a one-of-a-kind item
that appeals to you,
please take advantage of this opportunity
and consider as soon as possible!
>Go to find your favorite now! <
※Please note that we cannot keep any items
since our items are one of a kind
※Other coupons and discounts
cannot be used together
※Frequently asked questions
> Click here <
※Customers who haven't recieved emails
or replies from us
> Click here <
VINTAGE QOO TOKYO Ecommerce team